For Sale 19 May 2022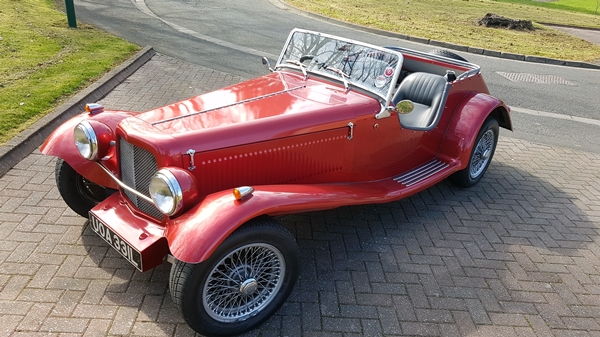 Here we have for sale my NGTF
I have owned the car for the last 3 years. When bought the car (which is tax) was described as roadworthy, but for me, not to an acceptable level, so i had the following work done:
1. brakes refurbished, including the addition of a servo unit
2. electrics overhauled, some rewiring, electronic ignition installed, new o/d switch, and solenoid
3. carbs stripped and refurbished (by Ron Harper) and engine tuned
4.cooling system refurbed new hoses etc, new thermo-static fan and controller
5. steering col refurbished
6. fuel tank sender replaceed, also fuel cap and pipe
7. new battery
The car is a delight, the pictures do not do it justice, it also comes with hood, sidescreens and tonneau cover. The only bad points are the scuff on the front wing and some microblistering on the rear offside wing (cant be seen from 2 meters away) and, as of today, the horn refuses to work. This is a regretable sale, but the car is no longer practicle for me.
Mike Forrest 07792546867 - located in north yorks - looking for £7500 ono