Items for Sale
Warning to all Sellers - Several of our members have had suspicious emails regarding the sale of cars/items. It is suggested that all sellers use common sense especially in dealing with overseas offers - these are often scams just trying to extract information (private and banking) from you. You have been warned! This is a sample of a scam:

Hello Michael,
Thanks very much for the mail. And am ready to purchase the Items from you. Concerning the payment for the Items, there is something i want you to know first because am financially down at the moment. There is one of my creditor in uk who is owing me £2000 and i want to inform him to help me to pay you on my behalf in that amount with a certified cashier cheque drawn in uk bank since am financially down at the moment. I will urge you to assist me when you receive the cheque and the deduct the cost of the Items which is £150 when the cheque has cleared, in sending the remaining balance to my shipping company who will be coming for the pick up arrangement of the Items in your house and all of my other consignment too in u.k. If this is okay by you do get back to me with your full contact details for the payment such as:-
1,Your full name on the cheque
2,Your full contact address including city, state, zip code and country.
3,Your full contact phone number.
I will be expecting to read from you as soon as possible.

As it says on the Home page: All contributions to this website only contain the personal opinions of the individual concerned. The Club accepts no responsibility for advice or information on this site or any other item of Club literature. Neither does any advertisement featured imply an endorsement or recommendation by the Club.
If you would like to advertise here please send details to the webmaster.
The charge to non-members is £10 for 6 months on the website and 2 issues of the mag. You can either pay by cheque or bank transfer.

Please make cheque payable to

NG Owners Club

and send direct to:

NG Treasurer

, Teresa Goodbun, 43 Westcourt Lane, Shepherds Well, Dover, Kent CT15 7PT e-mail:

teemgoody@aol.com

Reminder: unlimited advertising in ChangiNGear is free to members but ads may be removed after 2 issues unless I am notified that you wish to re-advertise, Ads will also appear on the NGOC Web Site unless you specifically request otherwise. Ads may be accompanied by a photo and may be sent to me by post or email. Jeff, Editor.
For Sale 19 May 2022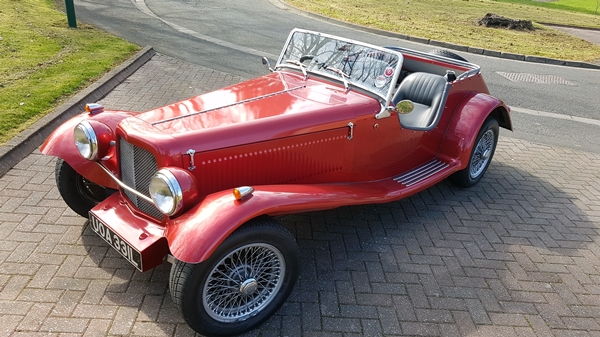 Here we have for sale my NGTF
I have owned the car for the last 3 years. When bought the car (which is tax) was described as roadworthy, but for me, not to an acceptable level, so i had the following work done:
1. brakes refurbished, including the addition of a servo unit
2. electrics overhauled, some rewiring, electronic ignition installed, new o/d switch, and solonoid
3. carbs stripped and refurbished (by ron harper) and engine tuned
4.cooling system refurbed new hoses etc, new thermo-static fan and controller
5. steering col refurbished
6. fuel tank sender replaceed, also fuel cap and pipe
7. new battery
The car is a delight, the pictures do not do it justice, it also comes with hood, sidescreens and tonneau cover. The only bad points are the scuff on the front wing and some microblistering on the rear offside wing (cant be seen from 2 meters away) and, as of today, the horn refuses to work. This is a regretable sale, but the car is no longer practicle for me.
Mike Forrest 07792546867 - located in north yorks - looking for £7500 ono
For Sale 29 April 2022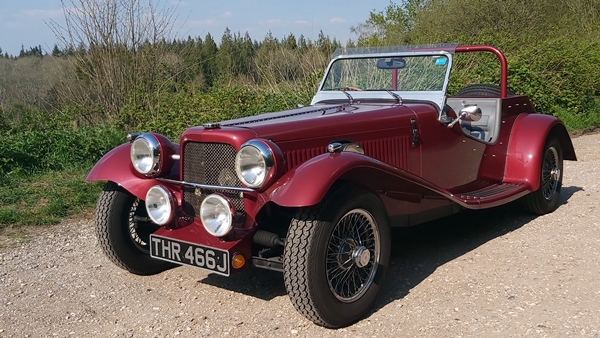 NG TF
Built by Roy Avery 1993-8 (first MOT'd 07/08/1997), comes with detailed specifications of the build and old MOT and tax documents along with service and spares invoices. It was sold by him to the second owner in 2004. Based on a 1970 MGB roadster and registered as 'Ng kit conversion', always garaged, 3 owners. Retains donor registration. Mileage 3650. Reconditioned engine as part of the build, also skimmed unleaded head, fast road cam, 4 speed gearbox with overdrive, Lumenition ignition, Janspeed straight through exhaust, Webber 45DCOE carburettor with external K & N air filter, Spax adjustable dampers, excellent tyres, low sports screen with wind deflector and rollover frame. Finished in metallic Jaguar "Bordeaux" paint. Webber tuned by local expert Tom Airey in 2017 – his rolling road recorded 128bhp power output.
Comes with wooden tool chest, good double duck tonneau, home made Lexan side screens, unfitted hood frame and unfitted rear seat upholstery. I bought in 2014 and have ironed out many gremlins, now runs as expected. There remain a few things to sort out. Current MOT valid until 04/08/2022.
Sensible offers considered. Car is located in Winchester.
Contact Paul, email prbracey@outlook.com
For Sale 7 April 2022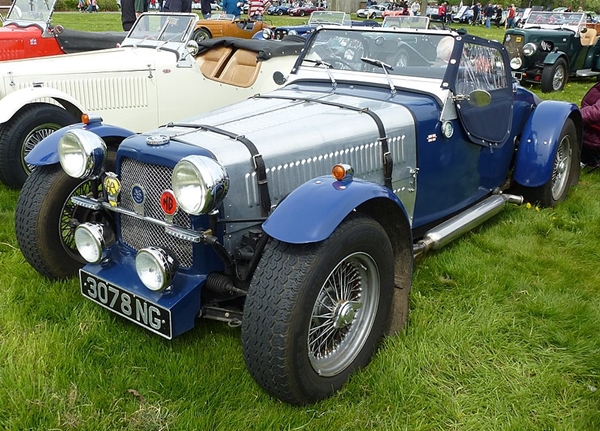 For Sale 27 March 2022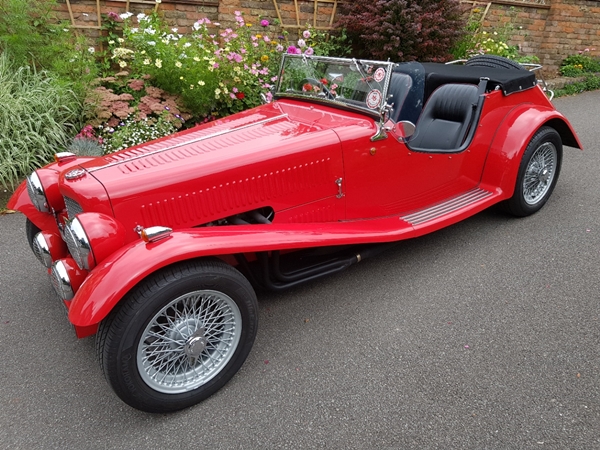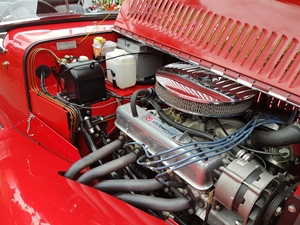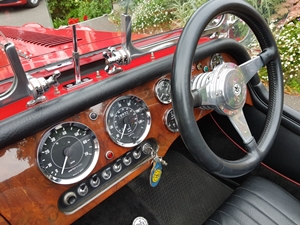 NG TF V8 – built by John Hoyle
John Watson is somewhat jealous that I have 3 NG's now, well actually 2.5 at the moment, so OJ must go:
· Completely rebuilt and refurbished as new in 2002, mileage since then 18000
· Chassis updated to IVA spec, stripped and powder coated, tow bar
· Body widened 4", folding screen with aeros
· Hoyle Suspension, fully adjustable: front - tubular wishbones and coil-over dampers, rear – IRS with recon Ford 3.1 diff, MGC wire wheels
· Brakes, front - vented discs and 4 pot calipers, rear - discs
· Rover 3.5 V8, rebuilt by Rovercraft, balanced, fast road cam (RC87), Edelbrock manifold and 4 barrel carb, Mallory electronic distributor, thermo controlled oil cooler, SS tank and Carter fuel pump
· Bespoke twin SS exhaust – 4 silencers
· Bespoke wiring loom, all new lights and instruments
· High power heater behind dash
· Hood and side screens, hood bag, mohair tonneau
Contact John to make him an offer he can't refuse:
07973 541626 john@hoyle-engineering.co.uk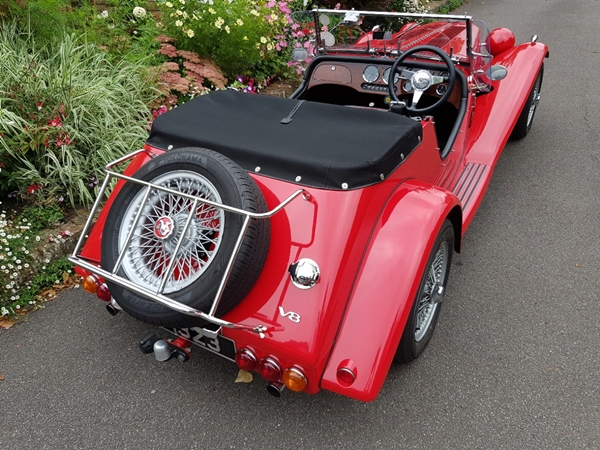 For Sale 21 March
2022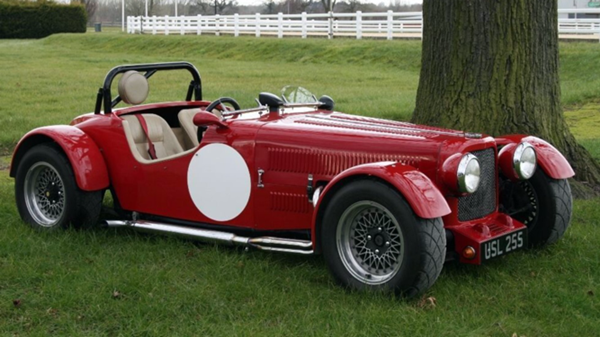 NG TCR V8
For Sale 1 August 2021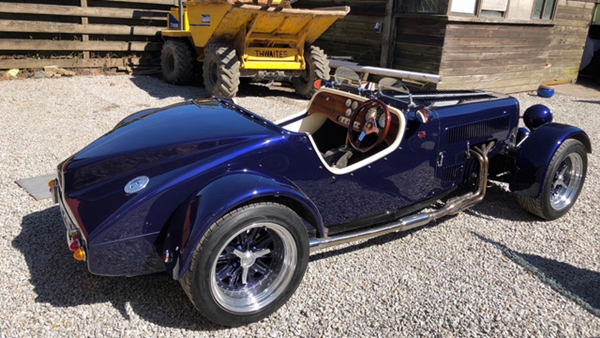 I am reluctantly selling my NG TC. I am open to sensible (realistic) offers. It has a 3.9 V8 with electronic ignition and high output coil. Electric fuel pump.
Independent suspension all round with Sierra cosworth LSD.
Replacement rebuilt gearbox 2 years ago.
Has proved to be very reliable for the 6 years I have owned it and is driven regularly.
I recently had a new set of Toyo Proxies fitted to the refurbished Image wheels.
A heavy duty battery has been fitted into the engine bay.
Bodywork/paint is in reasonable condition but usual stone chips from being used.
A lot of build history comes with the car. Tax and MOT exempt but happy to mot it prior to purchase if required.
Please contact Andie on 07816 974928. The car is located in Redruth Cornwall.