Items for Sale
Warning to all Sellers - Several of our members have had suspicious emails regarding the sale of cars/items. It is suggested that all sellers use common sense especially in dealing with overseas offers - these are often scams just trying to extract information (private and banking) from you. You have been warned! This is a sample of a scam:

Hello Michael,
Thanks very much for the mail. And am ready to purchase the Items from you. Concerning the payment for the Items, there is something i want you to know first because am financially down at the moment. There is one of my creditor in uk who is owing me £2000 and i want to inform him to help me to pay you on my behalf in that amount with a certified cashier cheque drawn in uk bank since am financially down at the moment. I will urge you to assist me when you receive the cheque and the deduct the cost of the Items which is £150 when the cheque has cleared, in sending the remaining balance to my shipping company who will be coming for the pick up arrangement of the Items in your house and all of my other consignment too in u.k. If this is okay by you do get back to me with your full contact details for the payment such as:-
1,Your full name on the cheque
2,Your full contact address including city, state, zip code and country.
3,Your full contact phone number.
I will be expecting to read from you as soon as possible.

As it says on the Home page: All contributions to this website only contain the personal opinions of the individual concerned. The Club accepts no responsibility for advice or information on this site or any other item of Club literature. Neither does any advertisement, featured imply an endorsement or recommendation by the Club.
If you would like to advertise here please send details to the webmaster.
The charge to non-members is £20 for 6 months on the website and 2 issues of the mag. You can either pay by cheque or bank transfer - or by Paypal

Please make cheque payable to NG Owners Club and send direct to: Magazine Editors: Chris & Su Hore, The Lodge, Hayle Farm, Marle Place Road, Horsmonden, Kent TN 12 8DZ (01892 329340) e-mail: ngoceditor@googlemail.com for other payment methods.
Reminder: unlimited advertising in ChangiNGear is free to members but ads may be removed after 2 issues unless I am notified that you wish to re-advertise, Ads will also appear on the NGOC Web Site unless you specifically request otherwise. Ads may be accompanied by a photo and may be sent to me by post or email. Chris, Editor.
For Sale 29 April 2019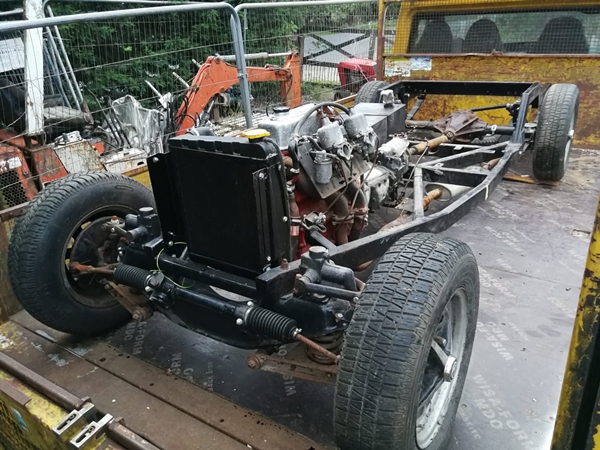 NG (TF/TC) Rolling Chassis
- with 1800cc Engine and Gearbox
- without Bobywork or Bonnet.
There is no supporting history or paperwork, or any 'extras'
What you see is what you get, and you only get what you see.
Location - Birmingham (buyer collects)
Offers invited - by Harjinder Singh
Contact - Email hsv633@gmail.com or Phone 07739 422190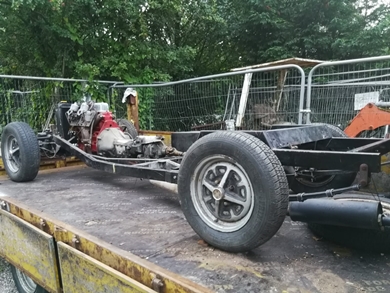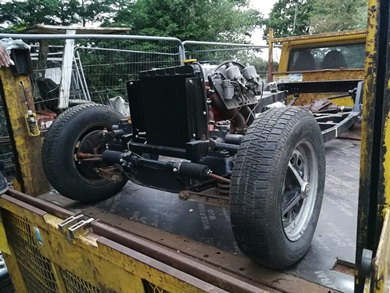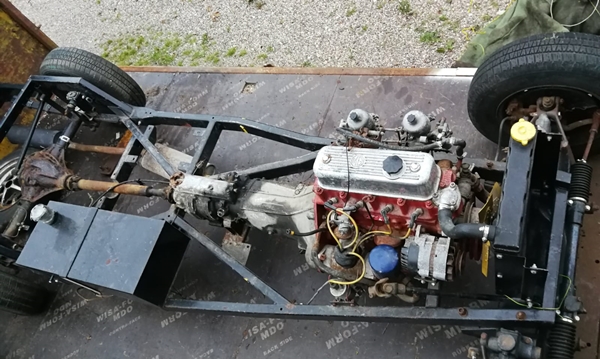 For Sale 8 April 2019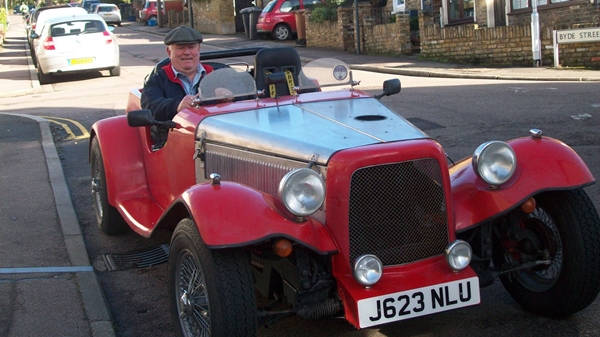 NG Henley Pastiche J623NLU
Sierra donor build was started in 1990 completed 2013
V5 registered as NG Henley Pastiche
Low mileage 7000 miles
MOT to July 2019
Ford 2000cc 4 cylinder, new fuel pump, distributor, Weber 32/36 DGC
Brasscraft screen
Serious offers over £3000
Contact: Brian Lygoe, Bengeo, Hertford, 07711657044 Email blygoe@btinternet.com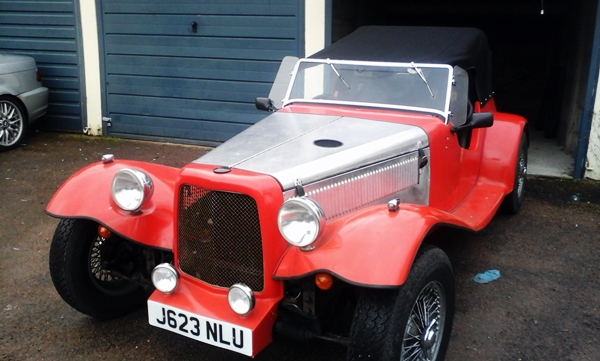 For Sale 12 March 2019
Pair of NG -TF Front Wings and Running Boards
Surplus after a conversion to cycle wings
Need a good home asap
All Offers considered
Mick Alborghetti (Redditch) - 07593 424385

For Sale 10 January 2019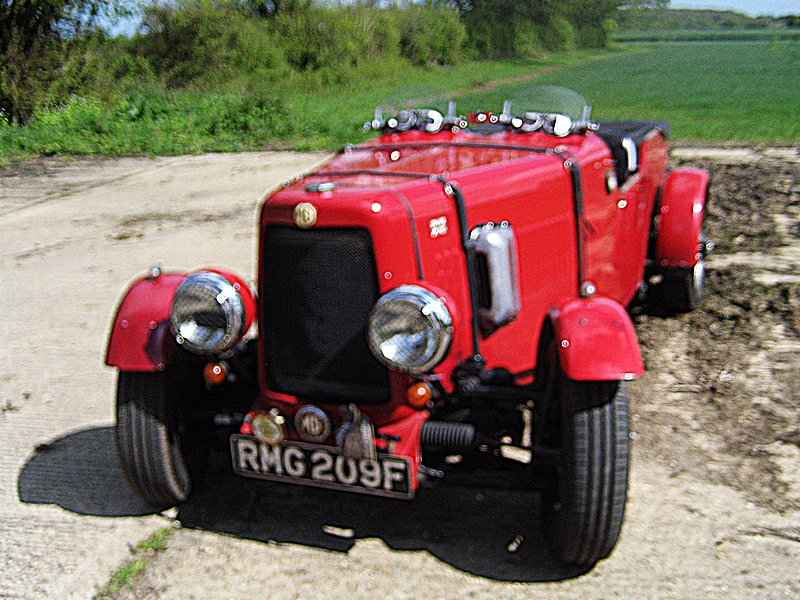 NG – TA :: Regn. RMG 209F
MGB – based and registered 1967.
1800 engine & running gear.
Four speed box, o/d 3rd. & 4th.
Twin SU's with custom air intake.
Tartan red paintwork, black interior with four seats.
Mountney wood rim wheel.
Custom teak dashboard and body trims.
Brooklands aeroscreens.
Full / half tonneau.
New diff in 2015.
New battery/tyres/brakes/ignition 2017.
New clutch / fuel tank & sender unit 2018.
Always garaged, MOT checked 2018.
Unique and much loved beautiful to drive show-stopper.
Owned 20 years. Now reluctantly for sale at a reduced price.
£7500 ono Contact: Steve Wells, Woodbridge, Suffolk.
Phone : 01473 738214 / Mobile : 07810 132318
Email : steve.wells@bridgeco.co.uk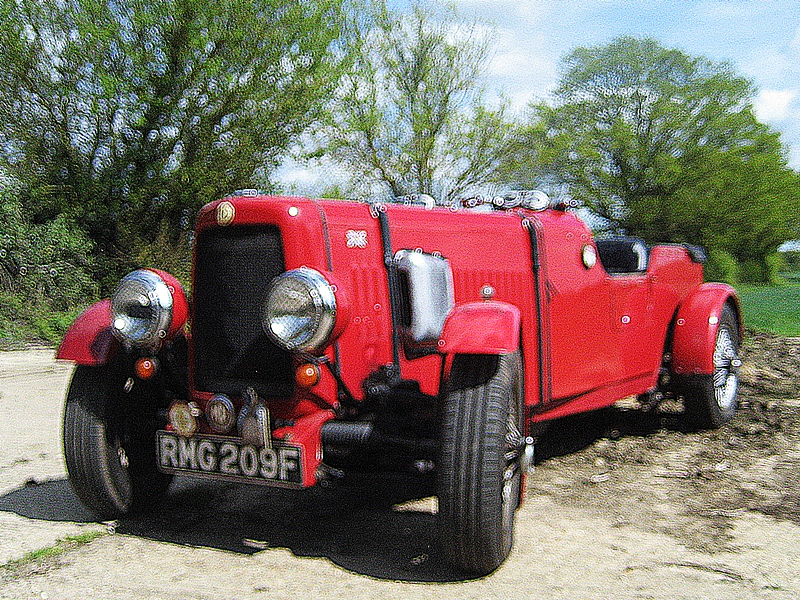 For Sale 10 January 2019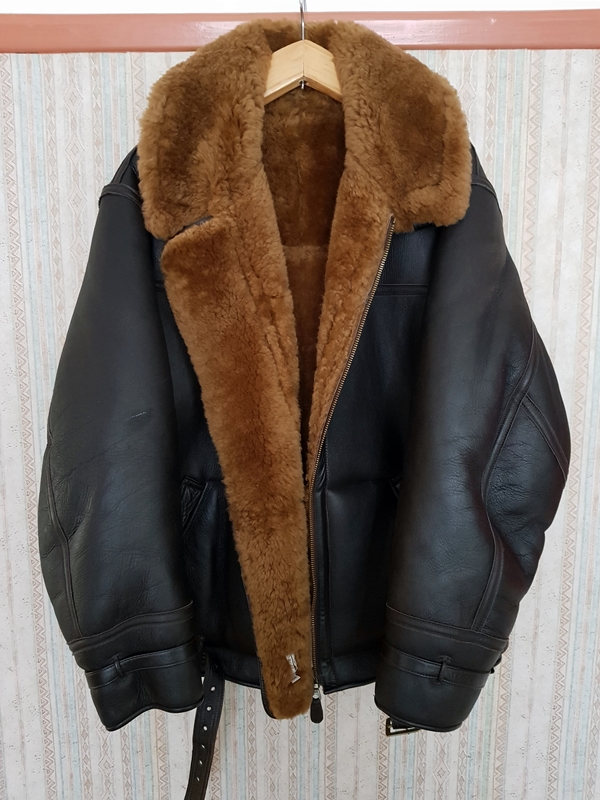 I have a Flying Jacket for sale. It is gent's size 44, branded "Bygone Era". Price £250.
Contact: Geoff Quantock (South Ruislip) 0750 8381409. gq@fieldend.demon.co.uk
For Sale 14 December 2018
I am clearing out bits and pieces and have found a pair of rear wings
" Shop Soiled" but new with no drillings - A pair of rear wings for TF Henley
These are wider than standard TF wings and have the little bump between the running board and the wheel section .
£100.00 located in Devon just west of Exeter
contact Graham Hester on 07792939876
For Sale 30 March 2018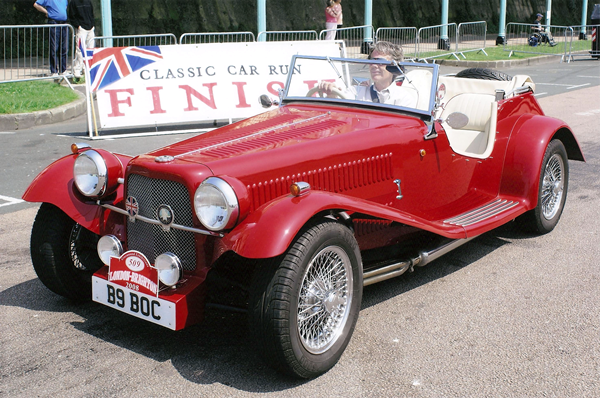 For Sale :: NG TF V8 :: Regn. B9BOC (2006)
No expense spared build (mileage 5080)
Rover V8 3.9litre, stage One tuned and fast road cam,
Lightened and balanced flywheel and clutch,
New 5-speed gearbox and clutch, high torque propshaft and limited slip differential
Hoyle double wishbone suspension all round,
Disc brakes all round with ventilated discs and four-pot callipers in front,
Electrics designed for maximum reliability, with alarm/demobiliser, and full instrumentation,
Red paintwork with Ivory leather upholstery and trim,
5 MGC wire wheels with knock-off hubs, Stainless exhausts and fuel tank,
Folding screen plus aero screens, and full wet-weather gear.
Detailed specification available
Price £15,900 Full Spec here...
Contact : Brian O'Connor at ngv8bod@gmail.com

For Sale 14 August 2017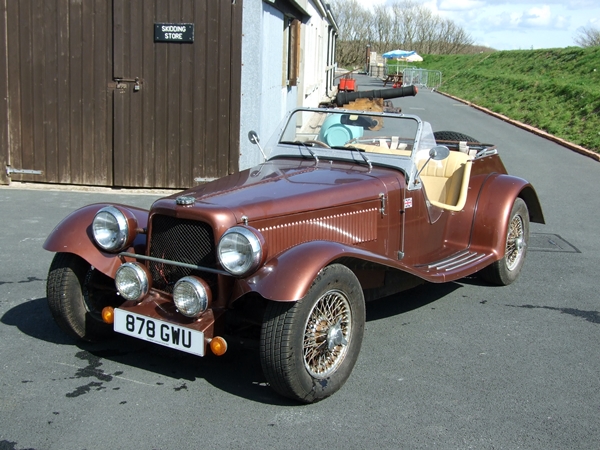 NG TF, MGB Based. 1800 cc, overdrive, stainless steel exhaust. Registered as NG. Kept garaged. V. low mileage. MOT. First registered 1969 (no road tax). More pictures available.
£7,500 ono. Contact: George; Mob: 07970 171286; Email: ggvendition@gmail.com