Last updated 23 June 2021
Welcome to the NG Owners Club Website
This site is devoted to all NG Cars
Stratford Weekend – final arrangements...!!
Please take note that we will not be on our usual rally field. The estate would like us to use the field adjacent to the club house which fronts onto the river, it is the meadow we used some years ago before the club house was built. This will be advantageous being close to the club house for drinks, snacks, and meals; and more importantly, shelter from any potential showers.
The restaurant manager is happy to accommodate those that want to eat there in the evening by opening another room and setting out tables of 6, so we'll make a list on the day of who would like to do that.
Disregard my previous instructions of how to get to the rally field, please register at reception first (covid procedures), then at the cross road go straight over towards the club house, NG's will park on the field, entrance to the left of the club house, and tin tops can park in the clubhouse car park.
The weekend will be very different, but I think we will be so pleased to see old friends and have a good natter – just enjoy.
John Hoyle 23-06-21
2021 - Important Rally Announcement
Boris has just announced that outside gatherings are still limited to 30 people for a further 4 weeks, so I am very sorry to tell you all that the NG Rally, scheduled for 25th-27th June, has to be cancelled – 100+ people have booked..!! We had already looked at the possibility of rescheduling to the autumn, but all booking slots are full due to events scheduled earlier in the year being re-booked.
Many of you will have made overnight bookings, both on and off site, so you will have to make your own decisions as to whether you cancel or not. Please note that if you decide to go there will not be a marquee on site. Barbara and I are booked in a static caravan on site and are still planning to go, as is John Watson and his family.
All rally booking fees that have been paid to the club will be refunded by Teresa in due course, so please bear with her if you don't receive it tomorrow..!!
The cancellation does not mean that you cannot meet up, I know many of you have been looking forward to seeing old friends, socialising, and chatting cars. Please use Facebook or any other means to get together in local groups and wave the NG flag.
John Hoyle 14-06-21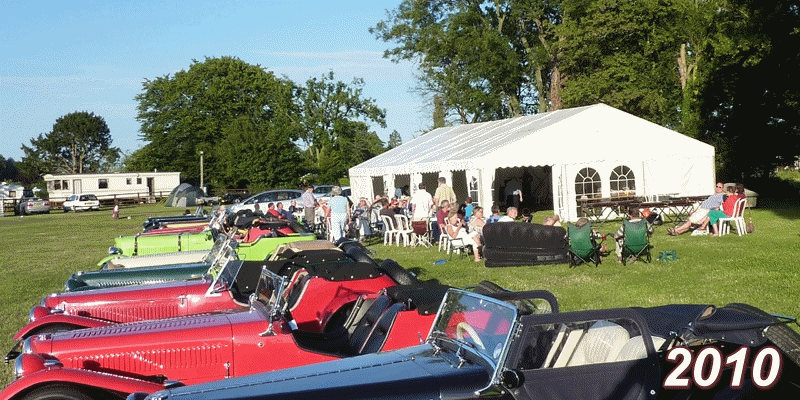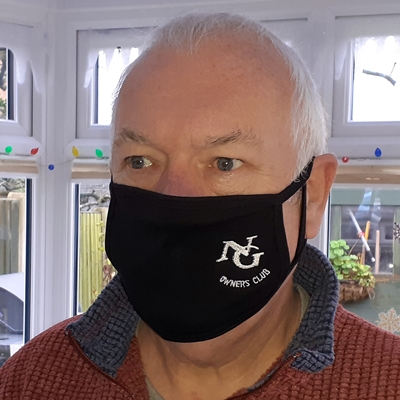 We've decided that the masking up isn't going away for several months and so Mark Staley has commissioned the Club's own face mask. The cost including postage is £6 each, available in any colour providing it's BLACK. Orders direct to
Mark
please.
Payment by cheque payable to NG Owners Club, sent to Mark Staley, 7 Loxley Close, Oakwood, Derby, DE21 2PU
8-12-20
Follow us on

Facebook
Up coming events: The New Forest event will be at Burley on 22 August 2021 for lunchtime ... read more

21-05-21
Please keep Bob, our membership Secrtary, up-to-date with your personal details especially email addresses... change of details form

10-03-15
Since Nick Green's original design, in 1979, over a 1000 cars have been lovingly created by our members. There are several types of car:

The basis for the original cars was the old MGB with it's 1800 cc engine. There were Ford (Sierra & Cortina) based versions as well as Marina. Latterly there has been a move to V8 engines.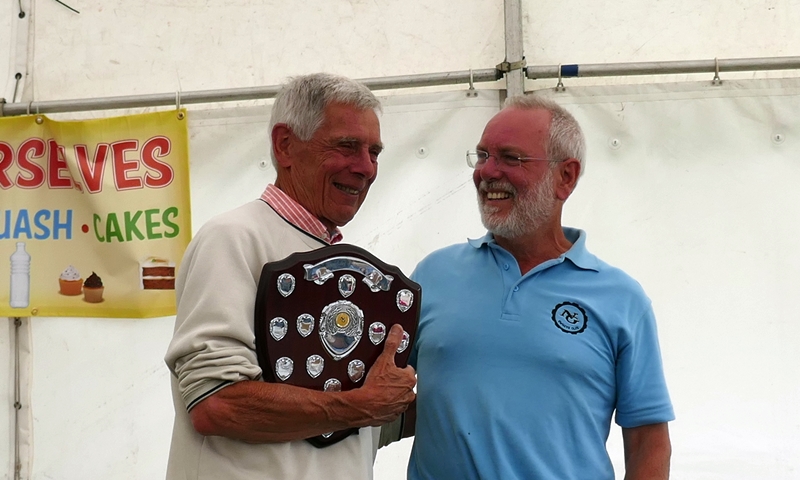 Geoff was the winner of the best TF at the National Rally 2017
All contributions to this website only contain the personal opinions of the individual concerned.
The Club accepts no responsibility for advice or information on this site or any other item of Club literature.
Neither does any advertisement featured imply an endorsement or recommendation by the Club.